Dr. Todd Gravori, along with Dr. Murisiku Raifu are board-certified neurological surgeons with extensive training and experience in minimally invasive spine surgery. These spine surgeons are widely regarded as the best experts in their field, and have dedicated their careers to performing state-of-the-art, minimally invasive spine surgery techniques for patients suffering from neurological and spinal disorders or injuries. To learn more about spine surgeons and the procedures offered at ProMedSPINE's Los Angeles-based boutique facilities, please contact our facility today.
Board-Certified Spine Surgeons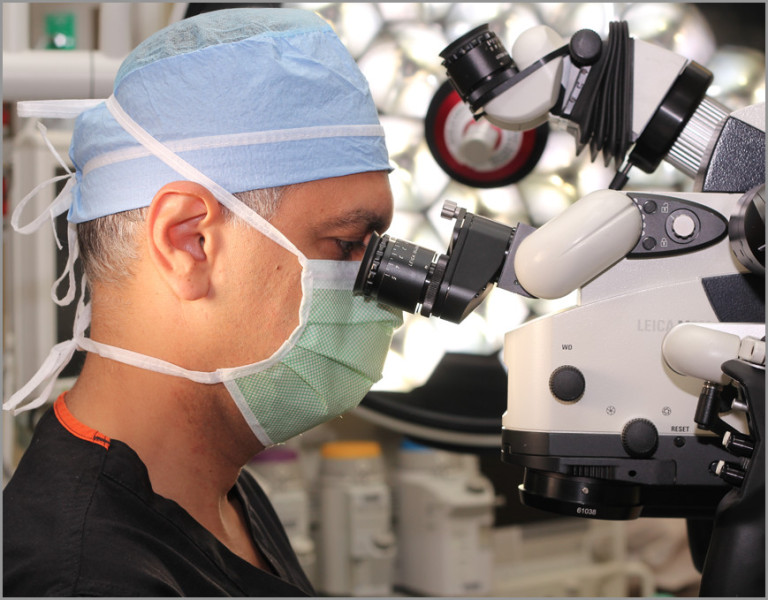 Throughout the course of his 30-year career, Dr. Gravori has performed thousands of spinal and neurological surgeries and received countless hours of medical training. He received his BS from the prestigious University of California, Los Angeles (UCLA), before attending medical school at the University of Rochester, NY. He then returned to UCLA for his residency in neurosurgery before completing a dual orthopedic and neurosurgical spine surgery fellowship at the world-famous Cedars Sinai Medical Center in Los Angeles. Since completing his fellowship, Dr. Gravori has gone on to open several high-end surgery practices throughout the greater Los Angeles area. He specializes in minimally invasive and complex spinal and neurological procedures.
Patient-Centric Care for Spinal Injuries
Dr. Gravori and his team of expert spine surgeons adamantly believe in individualized treatment and patient-centric care. During an initial one-on-one consultation at one of our luxurious facilities, our team will perform a full examination to identify the cause of your discomfort and all your potential treatment options. Though our back specialists have extensive training in both complex and minimally invasive procedures, they tend to recommend the former only as a last resort and encourage patients to seek a second opinion if surgery is recommended. Whenever possible, our spinal experts perform outpatient procedures so that clients can enjoy a swift recovery in the privacy of their own homes.
Whether you're an out-of-town patient or simply visiting from Los Angeles, our staff is dedicated to providing everyone with a VIP service experience, which includes scheduling flight arrangements (if necessary) and hotel accommodations. Please contact us today to learn more about how we can help you!
Questions About Spinal Surgery?
If you have questions about the spinal conditions treated at our center, or would like to know more about your treatment options, please feel free to browse our spine surgery FAQ! Additionally, interested patients can learn more about spine injuries and surgery options by reading our spinal blog.
Contact the ProMedSPINE Team Today
Spinal and neurological injuries and disorders can seriously impact an individual's quality of life and psychological well-being. To speak with a member of Dr. Gravori's kind and knowledgeable staff for a second opinion, please schedule an appointment online. A pain-free life is just a click or phone call away.