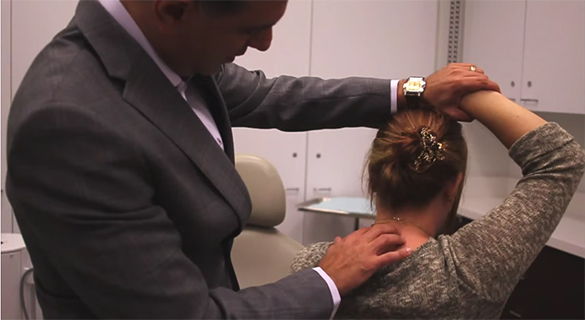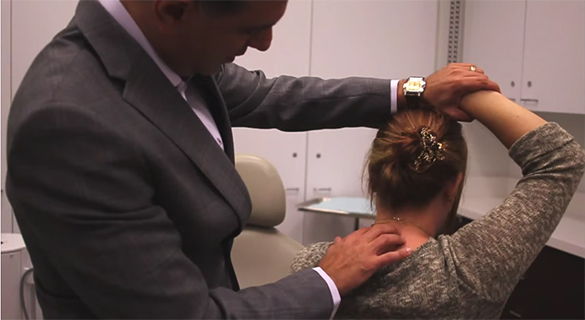 Neck or back pain does not automatically mean that the spine or spinal cord has been damaged. In many cases, acute pain is caused by injury, strain, or wear and tear on the muscles and ligaments surrounding the spinal column. In order to rule out a more serious spinal condition, it is in your best interest to receive a thorough examination from a skilled spine surgeon, such as those at ProMedSPINE.
ProMedSPINE is a renowned spine and neurosurgeon practice in Los Angeles that specializes in treating a wide variety of conditions that affect the neck and back, such as back muscle damage. To schedule a consultation with our talented and compassionate team of back specialists, and to alleviate the pain you are suffering, please do not hesitate to contact our office. Please call 888-75-SPINE or fill out our online form and we will be in touch with you shortly.
Causes and Types of Muscle Damage
Muscle damage around the spine can happen when any movement puts excessive stress on the back. Strained or sprained neck and back muscles often occur in sports or occupations that require continual physical activity. Repetitive motions, sudden impacts, jarring motions, or lifting heavy objects can cause the following:
Muscle Strain: occurs when the muscles are over-stretched or torn, also referred to as a pulled muscle.
Cervical Strain: the muscles of the neck are over-stretched or torn, causing pain, tenderness, swelling, or stiffness.  In some cases, the muscle strain will radiate toward the shoulders.
Thoracic Strain: the muscles of the middle back are strained or torn, causing pain, muscles spasms, or difficulty moving or twisting.
Lumbar Strain: The muscles of the lower back are over-stretched or strained, causing pain, muscles spasms, stiffness, and/or pain that radiates toward the buttocks and thighs.
Learn more about muscle strains and damage by visiting Spine-Health.com.
Treating Sprained Muscles in the Neck and Back
In most cases, strained or damaged muscles in the neck or back can be treated effectively with non-surgical methods, such as:
Rest
Physical Therapy
Massage
Cold Application
Electrical Stimulation
Pain Medications
Muscle Relaxants
Nerve Blocks
Contact a Skilled Back Doctor in Los Angeles
If you are suffering from persistent or recurring pain in your neck or back, the best solution is to schedule a comprehensive exam with a highly experienced back doctor, such as Todd Gravori, MD, and his team at ProMedSPINE. Unlike other spine and neurosurgeons, Dr. Gravori will take the time to get to know you and the symptoms you are experiencing in order to reach the most effective treatment plan. Don't wait – the pain relief you need is just a phone call away! Contact our spinal offices in Encino, Valencia, and Beverly Hills today to learn more!
Next, learn about nerve and spinal cord damage.