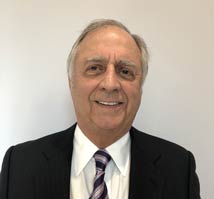 John Frazee, MD
Dr. Frazee is a board-certified Neurosurgeon. He graduated from the University of Rochester Medical School and completed his residency in neurosurgery at UCLA. He remained at UCLA as a full-time faculty member. He was a clinical professor of Neurosurgery, where he developed the Frazee Neuroendoscope, and was recognized as a premier expert in this field. Concurrent to UCLA professorship, Dr. Frazee was the Chief of the West Los Angeles Veterans Hospital, a part of the UCLA residency training program, until 2019.
He has special expertise in spine and complex spine, cerebral vascular lesions of the brain, and neuroendoscopy. Among many notable projects, in 2003 he was the cerebrovascular surgeon for separation of the Guatemalan twins joined at the head.
Today, Dr. Frazee enjoys his UCLA Professor Emeritus position, an active legal neurosurgical expert witness practice, and continuing his deeply rooted passion to serve patients. For personal interests, he is an avid reader of all genres; enjoys hiking, watching sports and spending time with his family.
View Dr. Frazee's CV
Next, learn about Dr. Peyman Gravori.