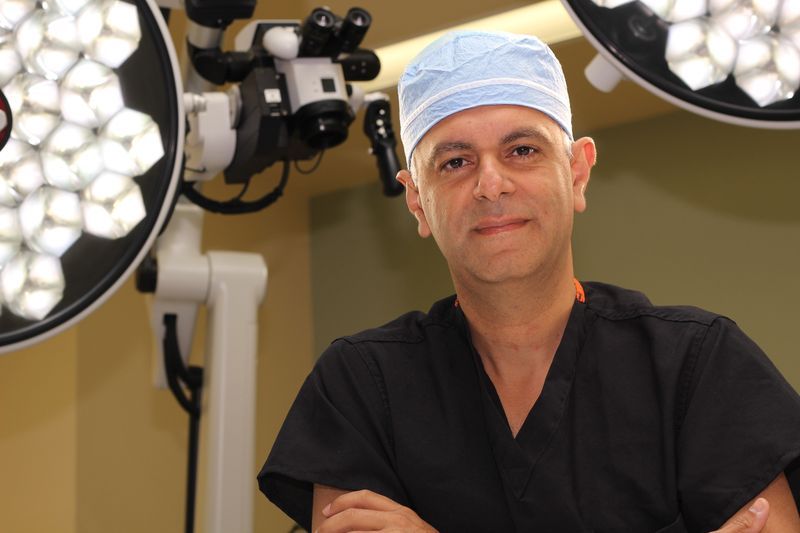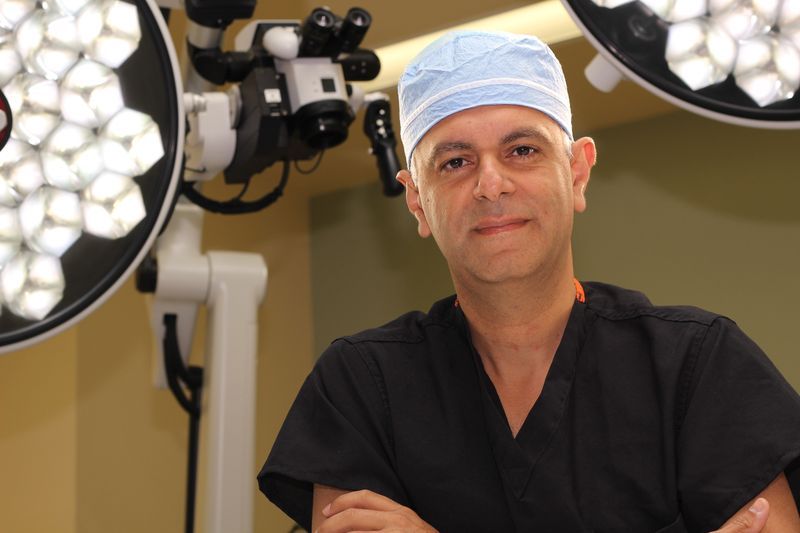 Spinal disc herniation, commonly referred to as a slipped or bulging disc, is a fairly common condition resulting from age-related wear and tear or spinal injury. If bulging disc material puts pressure on a nerve root or the spinal cord, an individual may experience pain in the back or neck, weakness and tingling in the arms or legs, or even a loss of sensation. Percutaneous discectomy is a minimally invasive laser spine surgery procedure used to remove herniated disc material and alleviate painful symptoms of nerve compression.
Todd Gravori, MD, Director of ProMedSPINE, is a board-certified neurosurgeon with expertise in orthopedic and neurological spine surgery, as are all of his team. At ProMedSPINE, our spine surgery experts take pride in offering the most sophisticated technology and cutting-edge minimally invasive spine procedures to provide the highest quality of care for our patients. To learn more about treatment options for herniated or bulging discs, or to schedule an initial consultation, please call 888-75-SPINE.
What Does Percutaneous Discectomy Involve?
Percutaneous discectomy is a 30-45 minute procedure performed under local anesthesia and sedation in the comfort of a state-of-the-art outpatient surgical facility. With the patient lying in the supine position (face down), Dr. Gravori will first use a special form of X-ray known as fluoroscopy to locate the appropriate level of the herniated disc. Next, an incision less than an inch is made in the back and a special needle is advanced between muscles, ligaments, and openings in the vertebrae into the bulging disc. Using fluoroscopic guidance, the laser instrument is used to vaporize a small amount of tissue from the inner part of the bulging disc. This immediately reduces pressure within the disc so that the outer layer retracts back into the normal disc space between vertebrae. Once the spinal nerves have been decompressed, the instruments are removed and the incision is closed with special surgical tape or sutures.
Herniated discs are a fairly common spinal condition and can be resolved through a variety of minimally invasive procedures. During a thorough consultation, Dr. Gravori will assess your symptoms and evaluate the appropriate imaging tests to determine if percutaneous discectomy is right for you. Patients who are ineligible for percutaneous discectomy due to severe spinal stenosis, facet hypertrophy, or bony abnormalities, may be candidates for percutaneous foraminotomy or other minimally invasive microsurgery/endoscopic procedures.
To learn more about this spinal procedure, please visit WebMD.com.
Watch a Patient Testimonial Video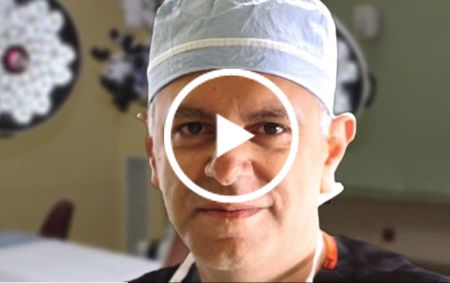 Advantages of Relieving Bulging or Damaged Discs
When performed by the experienced spine surgeons at ProMedSPINE, laser spine surgery achieves similar treatment outcomes to more invasive procedures but with numerous post-operative benefits for the patient. Advantages of a percutaneous discectomy include:
Expedited recovery time
Can be performed under local anesthesia
Less blood loss
Reduced post-operative pain
Low risk of infection
Increased post-operative mobility
Minimized scarring
Contact an LA Spinal Surgery Expert Today
Our experienced team are board-certified neurosurgeons with fellowship training in advanced spine surgery. ProMedSPINE is dedicated to the comprehensive, state-of-the-art treatment of diseases and injury within the spine. Widely regarded as leading experts in minimally invasive spine surgery, our back doctors utilize their extensive knowledge of spinal pathology and the most cutting-edge surgical techniques to provide high quality, patient-centered care.
To learn more about percutaneous discectomy or to schedule your initial consultation, please call 888-75-SPINE or fill out our online contact form.
Next, please learn about the MILD procedure.