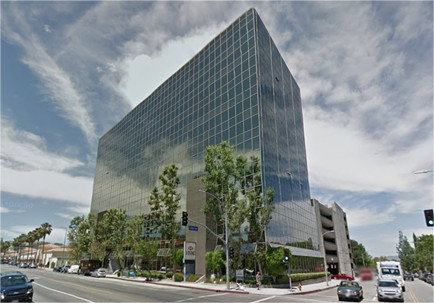 ProMedSPINE Encino
Our Encino location provides residents of the San Fernando Valley an easily accessible facility. We uphold our commitment to patient satisfaction and comfort by providing the most up to the minute technology and luxurious environment. Our Encino team is professional, courteous, and ready to answer any questions you may have about the facility, doctors, and procedures.
In the Neighborhood

Encino is home to the Sepulveda Basin Recreational Area, a large park featuring amenities such as tennis courts, golf courses, and bike paths. It is also home to a large lake ringed with thousands of cherry blossom trees, which provide a gorgeous spectacle in the springtime. When you come for a spinal procedure at our Encino location, you can relax surrounded by beauty at the Sepulveda Basin Recreational Area.
No matter which of our locations you choose, you will always be taken care of to the highest standard. Our teams at each location are highly trained professionals, and each location features state-of-the-art technology and comfortable facilities. You can relax knowing that you are in capable, compassionate, skilled hands for all of your spinal surgery needs with the expert neurosurgeons at ProMedSPINE.
View our Beverly Hills location next.
Address
16311 Ventura Blvd, #1065
Encino
,
CA
91436
T
310.907.7867
F
310.321.4510
Parking
Parking is located underground and valeted for a fee. Time-limited parking is also available on Ventura Blvd at the patient's discretion.
Directions
From 101 South
Exit Balboa Blvd Toward Encino Right onto Balboa Blvd
Left onto Ventura Blvd
Destination Will Be On Your Left
From 101 North
Exit Hayvenhurst Ave
Left onto Hayvenhurst Ave
Left onto Ventura Blvd
Destination Will Be On Your Left
From 405 South
Exit Valley Vista Blvd/Sepulveda Blvd
Right onto Fiume Walk
Right onto Sherman Oaks Ave
Left onto Valley Vista Blvd
Continue onto Haskell Ave
Left onto Ventura Blvd
Destination Will Be On Your Right
From 405 North
Exit Ventura BlvdLeft Sepulveda Blvd
Left Ventura Blvd
Destination Will Be On Your Right