At ProMedSPINE, our team of experts are dedicated to making sure that your stay is as comfortable as possible. Each of our locations in the greater Los Angeles area is a state of the art facility with cutting-edge technology and luxurious, comfortable surroundings. We have three locations, in Beverly Hills, Valencia, and Encino, and each of these locations is dedicated to making you feel at home.
Beverly Hills
Our Beverly Hills location is located in the heart of one of the most upscale areas of Los Angeles. Many of our out-of-town patients visit our Beverly Hills location due to the abundance of high-quality hotels, restaurants, and shopping available in the area. Having spinal surgery done can be a stressful experience, so we at ProMedSPINE will do our best to make sure you are relaxed and comfortable both inside our facility and out.
If you are traveling from out of town, we will take care of all your travel and accommodation needs so that you don't need to add extra stress to your spinal surgery experience. From the moment you arrive at ProMed SPINE, our courteous staff will ensure that you have a pleasant experience. Beverly Hills has many popular attractions and world-famous shopping and dining, so you can take your mind off your surgery by exploring the area.
Encino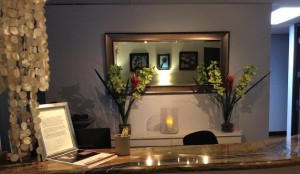 Our Encino location provides residents of the San Fernando Valley an easily accessible facility. We uphold our commitment to patient satisfaction and comfort by providing the most up to the minute technology and luxurious environment. Our Encino team is professional, courteous, and ready to answer any questions you may have about the facility, doctors, and procedures.
Encino is home to the Sepulveda Basin Recreational Area, a large park featuring amenities such as tennis courts, golf courses, and bike paths. It is also home to a large lake ringed with thousands of cherry blossom trees, which provide a gorgeous spectacle in the springtime. When you come for a spinal procedure at our Encino location, you can relax surrounded by beauty at the Sepulveda Basin Recreational Area.
No matter which of our locations you choose, you will always be taken care of to the highest standard. Our teams at each location are highly trained professionals, and each location features state-of-the-art technology and comfortable facilities. You can relax knowing that you are in capable, compassionate, skilled hands for all of your spinal surgery needs with the expert neurosurgeons at ProMed SPINE.
Contact ProMed SPINE today!
If you are experiencing back or neck pain, or if you think you may have a spinal condition, don't hesitate to contact us. Dr. Gravori and his team at ProMed SPINE are highly experienced and compassionate. They care about you and your well-being, and will conduct a thorough consultation in order to determine the best individual treatment plan for you. To schedule a consultation at any one of our three locations, call 888.75.SPINE today!