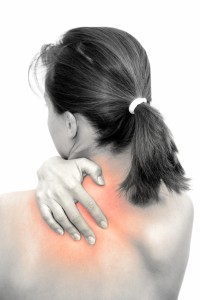 As we age and use our bodies for various activities, many of us end up having back pain, neck pain, or even leg pain. It makes mundane activities difficult, sometimes impossible! We often think of these issues being most prevalent in people in their 50's and 60's, but many people in their 30's and 40's (even 20's!) are limited in what they do because of the excruciating pain they experience. The most common diagnoses are disc herniation, spinal stenosis, and spinal deformity. However, the treatment for these conditions is not always the same, and can from physical therapy to minimally invasive spine surgery.
Diagnosing a Spinal Condition
The options available to a person, depends on various factors: age, overall health, severity of the condition, etc. Therefore, the proper treatment is significantly dependent on the appropriate diagnosis. You may think to yourself that "appropriate" would mean making sure the images (MRI, X-Ray, etc.) are looked at carefully. I, on the other hand, believe differently; an "appropriate" diagnosis to me is found after talking to and spending time with the patient to figure out where the pain is and how it affects them. There have been patients who have consulted with me for a second opinion because they had a Disc Herniation and they were offered surgery. After "appropriate" examination and taking many other factors into consideration, we (the patient and I) concluded that there is no real and direct discomfort or pain – just a herniated disc; which by the way, most of us have and don't even know it! It's true that surgery may be necessary in the future, but that is not a given! This is not to say that a simple surgery is never the solution, as many patients do experience great relief from minimally invasive spine surgery.
Minimally Invasive Spine Surgery
Treatments vary anywhere from temporary non-surgical solutions such as physical therapy, to what I refer to as Optimally Invasive Spine Treatment. The goal of any treatment is to restore the patient's quality of life through the proper course of action. Again, depending on age and severity of the condition (amongst other factors), a simple outpatient procedure may be the solution; this means you'd go home the same day! There is a wide array of procedures available and I make that decision based on the appropriate diagnosis. Some of the options available are laser, or endoscopic surgery. "Minimally Invasive Surgery" is the term most used and promoted in the industry; which means utilizing the smallest incision for the best result.
In the end, no two patients are the same nor should be treated the same; for some, laser might work, for others laser might pose a great risk. Some may be a good candidate for simple procedure, but some may not be a candidate for surgery at all! It all loops back to "appropriate" diagnosis and taking all other factors into consideration. But for every situation, there is always a solution!
Contact Dr. Gravori for a Consultation Today!
Having a back surgery can be extremely beneficial and life changing, but you have to make sure you choose a very highly qualified and skilled surgeon and feel comfortable with him/her. In the end, after just a 2-hour procedure, you can go back to doing everyday activities again … maybe even completing 3 Olympic Triathlons, as one of my patients accomplished just recently! If you would like to schedule a consultation for your back and neck pain and to begin the road to recovery, contact me at 888-75-SPINE today!
To learn more about minimally invasive spine surgery, contact our office.