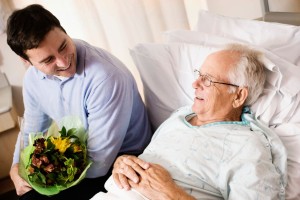 Considering the enormous role that our spines play in our day-to-day lives, the idea of undergoing any type of surgical procedure on your neck and back can be very intimidating. Fortunately, many conditions that cause pain and complications in the neck or back can be treated with minimally invasive procedures that drastically reduce recovery times and improve outcomes. However, whether undergoing a relatively minimal treatment, such as laser spinal surgery, or a more extensive operation, such as spinal fusion, it is crucial to take special care during recovery to prevent injury and ensure a good outcome.
At ProMedSPINE, our board-certified specialists in spine and neurosurgery believe that a successful neck or back treatment relies just as much on the patient's dedication to a safe and healthful recovery as the skilled surgeon performing the procedure. The following tips will help ensure that the time you spend recuperating is both effective and convenient.
Things to Do After Spine Surgery Recovery
Take Your Time – Don't push yourself to get to everyday activities until your body is ready. Get plenty of continuous sleep at night and move regularly but gently throughout the day to allow your body to heal.
Follow Your Doctor's Orders – If you've been prescribed certain medications, be sure to take them as instructed. Also, if your doctor has prescribed a neck or back brace, wear it as often as directed to stabilize and support your body while it recovers.
Ask for Assistance – Whether you live alone or with others, it will be in your best interest to have a helping hand every now and then for tasks such as preparing meals or other errands. If more involved assistance is necessary, you may hire a private duty healthcare provider to help on a daily or weekly basis.
Things to Avoid After Spine Surgery
Avoid Bending Over  – You may need to avoid bending over for several weeks, so prepare your home beforehand by placing commonly used items within arm's reach, purchasing a light-weight "grabber" to  assist with picking things up, and have flip-flops or other easy to slip on shoes ready to help you avoid bending to put on or tie your shoes. Your doctor will advise how much you should eliminate bending from your daily routine.
Avoid Drinking Alcohol – Not only is alcohol a depressant, which can dampen your mood and make recovery more difficult, but alcohol can have adverse effects when mixed with anti-pain drugs or other medications you may be taking during your recovery.
Don't Exercise – Other than gentle physical therapy prescribed by your doctor, you should not attempt exercises or other strenuous activities that may interfere with your recovery or even result in injury.
Contact the Spine Specialists at ProMedSPINE
If you are living with neck or back pain or you have been diagnosed with a spine condition and need a second opinion, please don't hesitate to call (888) 639-0188 or contact us online today. The back surgeons at ProMedSPINE are dedicated to helping patients achieve their long-term health goals using only the latest, most effective treatments available.
Next, read more about 5 Remedies for Back Pain that Improve Overall Health