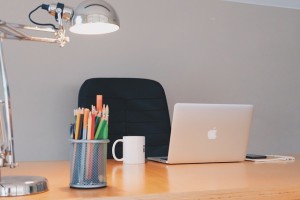 More and more Americans spend their work days confined to an office chair, followed by sitting through a long commute home, and lounging in front of the TV for a few extra hours before bed each night. Needless to say, a sedentary life can cause a wide range of health issues, not least of which involve your spine. Since the majority of adults in the U.S. spend at least 65 percent of their weekdays at work, it is crucial to at least have an office chair that promotes a healthy posture and protects your spine from unnecessary wear and tear.
The Effects of a Bad Office Chair on Your Spine
Most people are familiar with the aches and pains that come with sitting in an uncomfortable chair for a few hours, but when those hours add up to days, weeks, and months during your career, the impact can be more than discomforting. The most common neck, back, and spine symptoms of a bad office chair include:
Chronic neck and/or back pain
Spine degeneration
Poor posture
Bulging or herniated discs
Carpal tunnel syndrome
Pinched nerves
Sciatica
Poor blood circulation
Find the Right Chair for Your Back
When looking for an ergonomic office chair to protect your neck and back from injury, keep these tips in mind:
An ergonomic chair will be easily adjustable to suit your height. The seat should be high enough that your feet remain flat on the floor and your thighs are horizontal.
The seat should be wide and deep enough to support your body comfortably.
The backrest should support your lower back and the natural curvature of the spine. The lumbar support should be adjustable to suit your height.
The armrest should be low enough to support the arms while the shoulders are relaxed.
In addition to finding a chair that protects your spine from degenerative disc disease, lumbar spinal stenosis, and other painful conditions, it is strongly suggested that you take many quick breaks throughout the work day to relax your back and reduce fatigue.
Contact an Expert Spine Surgeon in Los Angeles Today!
If you are suffering from back or neck pain as a result of your work environment, do not wait to get a thorough examination from the experienced spine surgeons at ProMedSPINE. Not only is it in your best interest to identify and treat any existing back issues, but it will also help to discuss the best type of chair for your specific body with an experienced back doctor. Call 888-75-SPINE today!
Next, read the Dos and Dont's After Spine Surgery