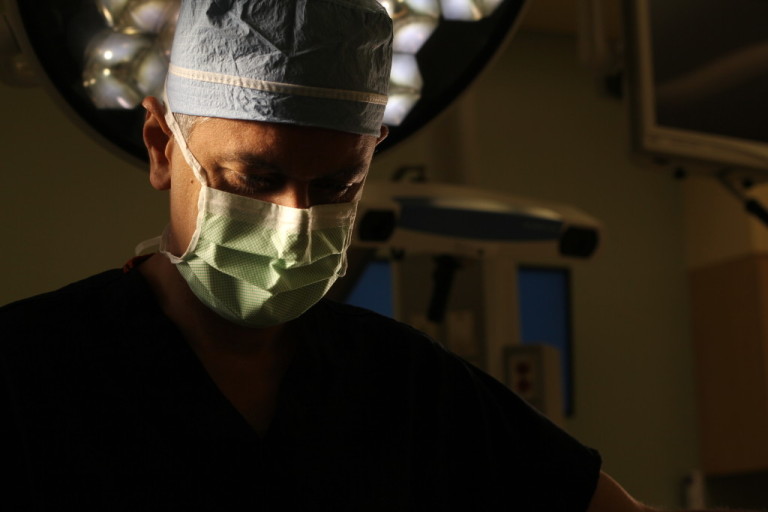 Have you or a loved one been suffering from chronic neck or back pain? Do you find that the condition is only getting worse? Back pain is one of the most common issues among adults and can severely interfere with daily life on every level. Thankfully, the spinal surgery center
ProMed SPINE
in Valencia has a team of back specialists and the most advanced technology available to treat any type of spine issue, from injury to degenerative disc disease, to infection. If you or someone you care about is suffering, do not wait to get in touch with the
board-certified neurosurgeons
at ProMed SPINE. Dr. Todd Gravori and his team are highly experienced and can provide the care and treatment you need today!To learn more about the best hospital to have spine surgery in Valencia, please contact us today to make an appointment. Our office is located at 23823 Valencia Blvd. #105, Santa Clarita, CA 91355.
What to Expect From Minimally Invasive Spinal Surgery
The board-certified neurosurgeons and spine surgery experts at ProMed SPINE specialize in performing the most technologically advanced and proven effective minimally-invasive spine surgery procedures. While our team of dedicated surgeons always reserve surgery as the last possible resort in order to preserve our patient's quality of life and avoid unnecessary stress. However, when spine surgery is necessary, our surgeons are highly trained and skilled at ensuring that patients not only have the best possible results, but also that patients do not have to endure a lengthy recovery period. Using only the smallest incisions and the most state-of-the-art instruments and equipment, such as endoscopic cameras, and laser and robotic technology, our surgeons are able to perform advanced surgical techniques with precision while also avoiding damaging any surrounding tissue or muscle. Traditional open back surgery often required cutting through skin and muscle to reach various areas of the spine, but at ProMed SPINE, those techniques are a thing of the past.
Laser spine surgery, in particular, has been found to be highly effective in even the most standard procedures, such as cervical spine surgery or lumbar spine surgery. It is important to remember that it takes great skill and experience to be able to perform surgery with laser or robotic technology because the spinal column houses highly-sensitive nerves and the spinal cord. Any mistake can cause severe trauma. That's why the surgeons at ProMed SPINE take the least invasive approach possible to restore movement and function to patients, while also preserving quality of life.
To learn more about back surgery, please visit AAOS.com.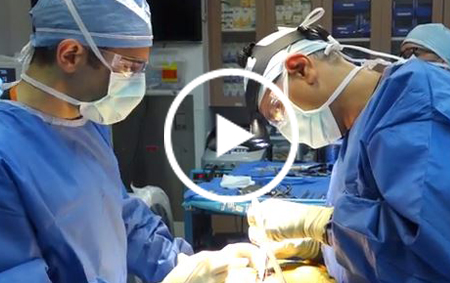 Back Surgery Treatment and Recovery
If you or a loved one is looking into undergoing spine surgery for neck or back pain, it is vital to work with a surgical team that not only has a strong track record of success in performing a variety of operations, but also has a strong reputation for providing the highest quality patient-centric care available. At ProMed SPINE, our surgeons place our patients' comfort and health as our top priority and strive to ensure that patients and their families are confident and prepared before any procedure. We take the time to answer any questions and get to know our patients first and foremost. Surgery is always a last resort and we enjoy getting to know our patients as we work through various conservative treatment options, such as physical therapy, to reach the best outcome. If surgery is necessary, we strive to ensure that our patients have the information and assurance they need proceed with their treatment confidently.
Visiting Our Valencia Location
Located in the heart of Santa Clarita Valley, our Valencia office is situated among beautiful California mountains and sprawling vistas. Our office is within convenient walking distance of prime shopping and dining opportunities. However, the main attraction of Valencia has to be the great outdoors with more than 24 parks and plenty of open space for hiking, biking, or just getting out for some fresh air. For those more interested in thrill-seeking, Six Flags Magic Mountain and Six Flags Hurricane Harbor theme parks are just a few miles away.
Whether visiting us for an initial consultation or spinal treatment, we strive to ensure that our patients have the most relaxing and stress-free stay. Valencia and Santa Clarita are famous for their luxurious spas, which are guaranteed to help you feel rejuvenated and revitalized. Our courteous staff are more than happy to arrange your travel and accommodation plans and can help you plan your activities in order to get the most out of your stay in this picturesque city.
Contact Back Specialists in Valencia Today
You do not have to spend another day living with back pain or limited mobility. The back specialists at ProMed SPINE can provide the answers and treatment you deserve to improve your quality of life and regain freedom. Neck or back pain can become debilitating, but there are countless treatments available. Whether you will benefit from physical therapy or artificial disc replacement, our team can help you. To learn more, please schedule a consultation at our Valencia office by contacting us today.
Next, learn about spine surgery in Beverly Hills.