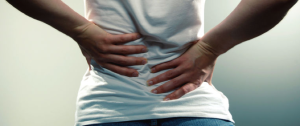 Even if you are a celebrity with limitless access and resources to the best medical treatments, certain injuries can knock you down at any moment in life. It might be surprising to find that most actors or athletes go through immense amount of stress due to the highly competitive nature of their career. Ailments like back pain, joint pain, body ache are quite common. No matter what the hardship or pain we are facing, taking the right measures is the only solution. We can't let pain rule our life, we need to be courageous enough to look for the best treatment.
17 Celebrities With Back Pain
This list will reassure you that you are not alone in trying to find the most effective solution for back pain management and spine injuries. Here's a look at some of the actors, athletes, and musicians who delivered some of their best performances with a big smile while battling severe back pain.
1. Usain Bolt
Intro: The fastest man on earth also suffered from a spine problem. The Olympic track star confirmed that a bad back has led to hamstring problems. Bolt is born with a curvature in his spine. The curvature and an injury led to him missing out on the 2010 track season.
The Procedure: Bolt's manager Ricky Simms confirmed through an e-mail in 2010 that the world record holder would receive treatment to loosen his back. Bolt was treated under the supervision of renowned doctor Hans Muller-Wohlfahrt. However, the Jamaican sports personality was given hamstring stretching treatment on the Kingston track immediately after his defeat to Yohan Blake.
The 100m & 200m world record holder also undergoes physiotherapy session regularly to keep his spine flexible and to correct the imbalance in the spine that resulted from scoliosis and hinders his ability to run. The fastest person ever timed is also expected to try cryotherapy, where the athletes are encased in liquid nitrogen at minus 140 degrees Celsius temperatures. He also used ice chamber in London to regain his form.
After Surgery: The Olympics champion revealed in an interview that he would like to work on his back problem to recover completely. He will rest to restore his energy levels and run on the tracks with more zeal to defend his 100m, 200m and 4×100m Relay titles in the Rio Olympics.
2. George W. Bush
Intro: George Walker Bush served as 43rd President of the United States of America from 2001-2009. Very few are aware of the fact that the 46th Governor of Texas also suffered from a persistent disc problem.
Procedure: The former president underwent a surgery in 2013 to get rid of pain which was kept low profile. The two-term commander-in-chief spent January recuperating in Florida with former lady Laura.
After Surgery: The former American President had a fast recovery and attended the opening of his presidential library in Dallas on April, 25 2013. Bush's doctors told him to give up golf until his back healed, but he still managed to sneak in some time on the golf range.
3. George Clooney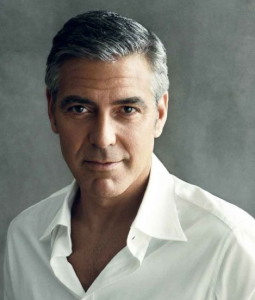 Intro: George Timothy Clooney is an American actor, screenwriter, producer, director and an activist. While shooting a stunt sequence for a geopolitical thriller Syriana in 2005, the Emmy award winner suffered a severe spine injury. The injury tore the dura mater – a sheath that encases protective cerebral spinal fluid around the nerves of the spinal cord and the brain. The liquid leaked and he suffered from severe, debilitating headaches.
The Procedure: The Three Kings actor underwent numerous spinal surgeries to deal with the pain. After the surgery, Clooney suffered from severe pain. To cope with the pain, he tried painkillers and even alcohol. The spinal surgery is done mainly to join two or more vertebrae. Screws and rods are placed within the vertebra to support the spine fusion. Although Clooney did not undergo open back surgery, the procedure was painful nonetheless.
After Surgery: In an interview with Hollywood Reporter, George Clooney stated that he approached a pain management expert. The surgery was successful, but he is still experiencing headaches, although the intensity is less.
4. Mick Mars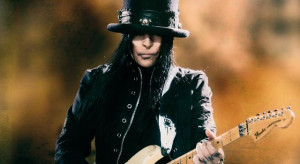 Intro: Mick Mars was a leading guitarist of the well known heavy metal band Mötley Crüe. The music sensation was suffering from ankylosing spondylitis. Mick was diagnosed with this condition at the age of 17. The illness resulted in the fusing of the vertebrae and hardening of the spinal cord. This condition of the spine resulted in scoliosis and caused his back to press forward and down, leaving him 3 inches shorter.
To learn more about ankylosing spondylitis, please visit MayoClinic.com.
Procedure: To get rid of the excruciating pain, the music pro underwent hip replacement surgery in 2004. As the name "hip replacement" suggests, the affected hip joint is replaced with an artificial joint.
After Surgery: Post surgery, the lead guitarist recovered. However, the band that was climbing the ladder of success, disbanded last year. Mick Mars is constantly working on his health.
5. Dwight Howard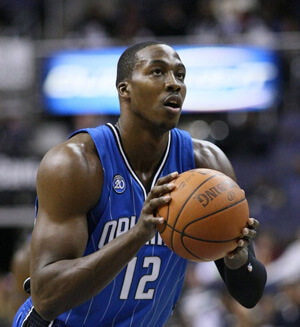 Intro: Dwight Howard is a professional basketball player who plays for the Houston Rockets of the National Basketball Association.
Procedure: The then Orlando Magic basketball star underwent a surgery during spring 2012. However, the talented player had to undergo minimally invasive spine surgery to cure his herniated disc after non-surgical treatment failed. The surgery prevented him from participating in 2012 Summer Olympics held in London.
After Surgery: The three-time defensive player of the year in 2011 had to skip some of the practice sessions and pre-season games to recover from the surgery. After recovering, Mr. Howard bounced back on court but now as a part of Los Angeles Lakers. The player started playing for the Rockets again and on 1th January 2016, the player took league's longest active streak against Los Angeles Clippers.
6. Rene Russo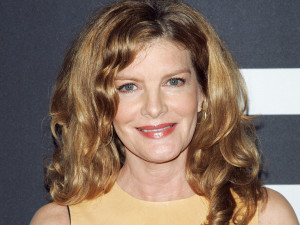 Intro: Rene Russo is a famous American actress, producer, and model. Her talent and beauty bagged her a feature on the cover page of famous magazines like Cosmopolitan and Vogue. The gorgeous Major League actress was diagnosed with scoliosis when she was in middle school.
Procedure: The early detection served as a boon for the Tin Cup actress. Young Rene didn't let a curvy spine deter her dreams. She actively took measures to fight the condition. Wearing back braces for a long period of time prevented the beautiful actress from undergoing invasive and painful surgeries.
Current Condition: The Thor actress has remained in shape with the help of acupuncture and chiropractic care.
7. Montel Williams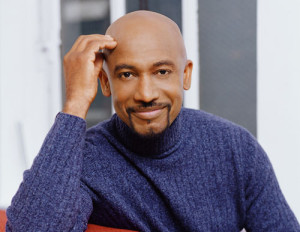 Intro: Montel Brian Anthony Williams is an American television personality and a well-known radio show host. On his television show, Williams often presented inspirational stories and multiple sclerosis was a common topic. He also funded a project where a device would help multiple sclerosis patients regain neural control.
Procedure: Montel Williams spent much of his adult life coping up with the pain trying various medication methods that were eventually unsuccessful. The former talk show host got cured through a controversial therapy: liberation therapy. The treatment measure was basically a balloon angioplasty that opened up the blocked veins of his chest and neck.
After Therapy: Though the therapy didn't cure all of the symptoms, the risk paid off well for the TV host. To shift focus away from pain, Montel also opted for psychiatric and psychological techniques.
8. Sarah Michelle Gellar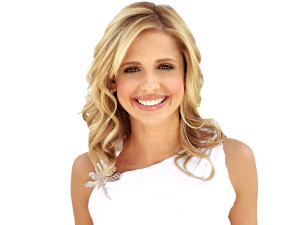 Intro: Sarah Michelle Gellar-Prinze is a multi-faceted personality who put her skill to test in different streams of film industry such as acting and production. The Daytime Emmy Award winner of 1995, once said that she had grown up with major scoliosis.
Procedure: The Buffy the Vampire Slayer star decided not to undergo any treatment procedure. She decided to take up some of the less painful measures to alleviate scoliosis pain, such as running on a treadmill and the modern workout routine – Pilates.
Results: The Cruel Intentions actress believes that scoliosis occurred due to poor posture and due to placement of heavy weights on back. According to her, Pilates reduces scoliosis pain by releasing the pressure on the back.
9. Jerry Lewis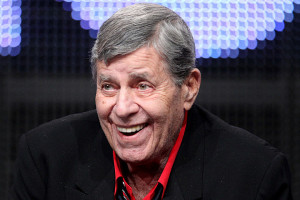 Intro: Comedian by profession, Jerry Lewis has suffered from a long line of illnesses and addictions including a back injury. He sustained the injury while performing a pratfall from a piano during a performance at Sands hotel on his Las Vegas trip on March 20, 1965. The king of comedy got seriously injured in the accident which almost left him paralyzed. In 1999, he was hospitalized in Darwin with viral meningitis.
Procedure: The entertaining legend underwent four back surgeries and also took narcotics and steroids tor relieve pain. During the treatment period, the Cinderfella star got addicted to Percodan. The addiction troubled Jerry for a long period of 13 years. However, the entertainer has overcome the addiction. The King of Comedy star now uses a "pain pacemaker"- a spinal cord stimulator.
After Surgery: Jerry Lewis' implanted device designed has helped mitigate the comedian's pain levels.
10. Tony Romo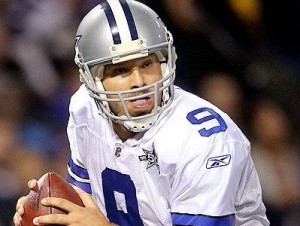 Intro: Antonio Ramiro "Tony" Romo is an American football quarterback for the Dallas Cowboys. He suffered from a herniated disc in his lower back. The herniated disc resulted in a pinched nerve, which led to severe leg pain. Initially, the cause of the injury was reported as a nasty hit that Tony took during the first half of the game against the Washington Redskins. According to some sources, Romo has been suffering from pain the whole season. Due to leg pain and the herniated disc, his condition was mistaken as a hamstring injury.
Procedure: Due to the injury, the Talented American Football quarterback underwent a minimally invasive surgery known as microdiscectomy in 2013. In this surgery, a minor part of the herniated disc is removed in order to release pressure from the nerve root.
After Surgery: The surgery on the 2006 Pro Bowl winner was quite successful. After the surgery, he participated in light off-season workouts and played in preseason games.
11. Jennifer Grey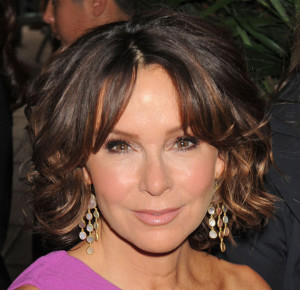 Intro: The talented actress of the Dirty Dancing fame met with a devastating car crash in Ireland. Other occupants were killed, but the popular American actress managed to survive. The whiplash injury ripped off the ligaments at the back of the neck. She got treated on time, but severe headaches and shoulder pain bothered the Red Oaks actress for a long period of 20 years. Once while auditioning for the show Dancing With The Stars, doctors advised her to undergo surgery as further pressure on the spine can make her paralyzed for the rest of life.
Procedure: She acted upon the advice of her doctor and underwent fusion surgery. During the last act of a reality show, she ruptured the discs in her neck. She underwent another surgery to mitigate the pain. In a fusion surgery, one or more vertebrae are fused to avoid further movement of the spine that caused pain.
After Surgery: After attending a rehabilitation clinic for her spinal injury, Jennifer Grey is fully healed and geared up for another dance number.
12. Harrison Ford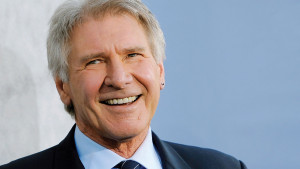 Intro: Harrison Ford is an American actor and film producer who rose to fame with his role Han Solo in Star Wars. While filming Indiana Jones and the Temple of Doom, the Apocalypse Now star herniated his disc. He was forced to fly back to Los Angeles for proper treatment.
The Procedure: He underwent a major operation that cured him of the herniated disc.
After Surgery: The surgery was quite successful. The Conversation actor met with an accident again while shooting for Star Wars: Episode VII. It was reported that the injury made the 72-year-old star attended rehab for a period of six months. Many speculate that the back injury while filming Indiana Jones is somewhat responsible for this condition.
13. Arian Foster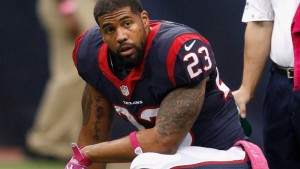 Intro: Arian Foster is an American football running back who is a free agent. He played college football at Tennessee and is well-known for his ability of finding rushing lanes and his signature Namaste bow. The American football running back also suffered from lumbar herniated disc. The condition arises when spinal cord or spinal nerves are pressed. If this condition persists, then an individual may the lose ability to move different body parts, especially legs.
The Procedure: In 2013, the football star underwent a lumbar microdiscectomy. A small portion of the bone over the nerve root and/or disc material from under the nerve root is removed to relieve neural impingement and provide more room for the nerve to heal. The talented player also underwent some conservative approaches to get rid of the pain.
Current Status: The Draft Day star was given permission to play in March. However, his history of hamstring problems is believed to reoccur due to the herniated disc.
14. Rebecca Romijn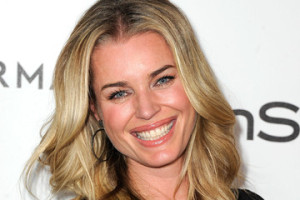 Intro: Rebecca Ali Romijn is an American actress and former model. She is well-known for her roles in Ugly Betty, the X-men films and The Punisher. When she was just 13-years-old, Rebecca Romijn was diagnosed with scoliosis. At a very tender age, she had a growth spurt and she shot up to 6 feet.
The Procedure: The talented star refrained from undergoing any type of surgery and decided to stick to Pilates and recover steadily.
Current Status: The Rollerball actress said that if she had indulged in more sports during her adolescence, it could have helped with all the discomforting pain.
15. Lourdes Leon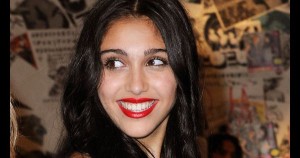 Intro: Lourdes Maria Ciccone Leon is the daughter of the entertainer Madonna. Lourdes helps her mother Madonna often by accompanying her on her shows and video productions. But even star kids suffer from serious ailments. Lourdes suffers from chronic scoliosis. Lourdes was diagnosed with scoliosis at the tender age of twelve.
Procedure: The family is trying their best to fight the problem before it reaches a worse stage. To avoid surgical procedures, the daughter of the pop icon wears spinal braces. The braces are made with belts and straps and offer support.
Current Status: With the help of spinal braces, Lourdes Leon is recovering from her spinal discomfort.
16. Jackie Chan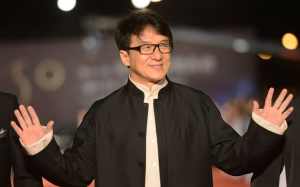 Intro: Martial arts, producing, directing, stuntman, screenwriting, singing, and acting, Jackie Chan has done it all. The long list has made it certain that the legendary actor had a long, rewarding career. But every coin has two sides to it. While practicing all of these, he acquired a number of severe injuries. While filming for Police Story, Chan jumped from a railing on an electric light strand followed by a fall on a glass roof. This fall damaged his spinal cord and also broke his 7th and 8th vertebrae. As if this was not enough, he dislocated his right shoulder and broke his knee while shooting for City Hunter in 1993.
The Forbidden Kingdom actor fell from 25 meter clock tower and damaged his cervical spine during the making of Project A in 1983.
Procedure: The incident during Police Story could have paralyzed Jackie Chan, had he not been saved in the nick of time. After recuperating swiftly from a surgery, the actor continued to suffer injuries during different shoots.
After Surgery: Although the actor constantly pushes boundaries to make amazing action movies, his injuries have always been a concern. As per most experts, the actor needs to seriously take it easy to avoid any further injuries.
17. Charlize Theron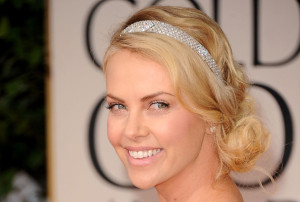 Intro: Charlize Theron is a vivacious actress who acted in popular movies like Mighty Joe Young and The Devil's Advocate. While filming for Aeon Flux, the actress slipped and landed on her neck. As her entire body weight came on her neck, the Academy Award winner herniated the disc between the third and fourth vertebrae. The injury was so severe, that the entire right side of the body went numb.
The Procedure: The Screen Actors Guild Award winner was immediately hospitalized for five days in Berlin. She underwent a corrective surgery and covered the scar of the injury by using a neck bandage when she attended Variety's 5th Annual Power of Women Event in Beverly Hills.
After Surgery: The Monster star returned after six weeks back on the sets. From the third week, the actress started performing stunts. She also took physiotherapy to recuperate swiftly from the pain of the operation.
Contact Our Los Angeles Back Pain Experts Today!
The list very well shows that celebrities are dealing with much more than the paparazzi invading their privacy. Although celebrity status has some perks, this status can't shield them from certain injuries like back pain, spine injuries, fractures and more, that result due to extreme work activities and sometimes birth defects. If you also experience pain like these celebrities, then consult experienced spine doctors at ProMedSpine as soon as possible and don't let pain control your life. Contact our spinal surgery experts today to schedule an appointment!
Next, read our blog, Neurological Surgeon Comments on Tiger Woods' Second Back Surgery and Chance of Recovery.